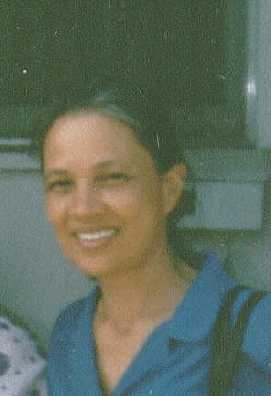 Hi, my name is Lydia Haga. I was born and raised in the island of Guam. Guam is a beautiful tropical island with sandy beaches, waterfalls, coconut trees, tropical flowers, and believe it or not, caves. Guam is located in the Pacific 3500 miles west of Hawaii. The climate is warm and humid but enough cool ocean breezes come in to make life a little more comfortable.


How big is Guam? You see it on the map as only a dot. Many people think that because Guam is only a tiny dot on the map that they could walk around the island in no time. How wrong could they get? Even though Guam is only 30 miles long and 4 miles at its narrowest point and 12 miles at its widest point, it is big enough to have as its inhabitants over 150,000 people and big enough not to be able to walk around it.




A good portion of the population is comprised of Military personnel and their dependents. There are many nationalities represented. We have Filipinos, Vietnamese, Samoans, Chinese, Japanese, Okinawans, Palauans, and many others who make Guam their home.


The island is a United States territory, and the natives are U. S. citizens. The language spoken and taught in the schools is English. We have a native language called Chamorro (somewhat like Spanish), but unfortunately it was not taught in the schools when I was growing up, and I do not know how to read or write Chamorro. However, I could speak it fluently.


I had received a scholarship upon graduating from George Washington High School to go to the University of Guam, but I turned it down to get a job with Civil Service. But I didn't throw college out the window altogether. I went to school in the evening and received my Business Administration degree. I minored in Music. It took me ten years to complete school, and it seemed like forever at the time.


I started working in Guam as a GS-3 clerk stenographer at the Naval Ship Repair Facility at Sumay, Guam. My father also worked there as a carpenter in one of the shops. I worked for the Federal Government for 30 years and retired recently as a computer specialist.


It seems that it was just yesterday that I was working and carpooling with my dad. I remember making $3760 per annum (year), yes, $3760 per annum. That was a bunch of money back then, and I really thought I was rich. Today, that's about how much you make a payday. But that's nothing compared to in the days when my parents were growing up. I remember them telling me that the prices of groceries were unbelievably low, i.e. a pound of sugar for a nickel (or something like that). Times have greatly changed, haven't they?


Now that I am retired, I am seriously considering starting an Alzheimer's Nursing Home for vegetarians. I doubt seriously if there's any out there. I like to be involved in a care-giving type ministry. I am very sad at the things I see in nursing homes today. I want to see it changed, and I hope that I would be able to contribute something toward this change.


I've been away from Guam for nearly 30 years. My husband and my son have never been to Guam, and they hope that soon they would be able to visit the island where America's day begins.